Virtual World Jump Rope Championship 2021 (Online)
Due to the outbreak of pandemic caused by COVID-19, International Jump Rope Union (IJRU) is looking forward to organising World Championship 2021 online. Please do follow this page to keep yourself updated about the rules & regulations. Below mentioned rules are subjected to change by IJRU Technical Committee.
Gender Category
Male
Female
Mixed
Age Category
| | | |
| --- | --- | --- |
| WORLD CHAMPIONSHIP | WORLD JUNIOR CHAMPIONSHIP | INTERNATIONAL OPEN TOURNAMENT |
| 16+ | 12 – 15 | 12 – 15 |
|   |   | 16 – 18 |
|   |   | 19 + |
|   |   | 30+ |
EVENTS
Jumpers who are participating in World Junior Championship will not participate in SINGLE ROPE CONSECUTIVE TRIPLE UNDER & DOUBLE DUTCH TRIAD FREESTYLE
SINGLE ROPE INDIVIDUAL COMPETITION

SINGLE ROPE SPEED SPRINT 1 X 30 SEC
SINGLE ROPE SPEED ENDURANCE 1 X 180 SEC
SINGLE ROPE CONSECUTIVE TRIPLE UNDER
SINGLE ROPE INDIVIDUAL FREESTYLE 1 X 0 – 75 SEC

SINGLE ROPE TEAM COMPETITION

SINGLE ROPE SPEED RELAY 4 X 30 SEC
SINGLE ROPE DOUBLE UNDER RELAY 2 X 30 SEC
SINGLE ROPE PAIRS FREESTYLE 2 X 0 – 75 SEC
SINGLE ROPE TEAM FREESTYLE 4 X 0 – 75 SEC

DOUBLE DUTCH TEAM COMPETITION

DOUBLE DUTCH SPEED RELAY 4 X 30 SEC
DOUBLE DUTCH SPEED SPRINT 3 X 60 SEC
DOUBLE DUTCH SINGLE FREESTYLE 3 X 0 – 75 SEC
DOUBLE DUTCH PAIRS FREESTYLE 4 X 0 – 75 SEC
DOUBLE DUTCH TRAID FREESTYLE 5 X 0 – 90 SEC
WHEEL PAIRS FREESTYLE 2 X 0 – 75 SEC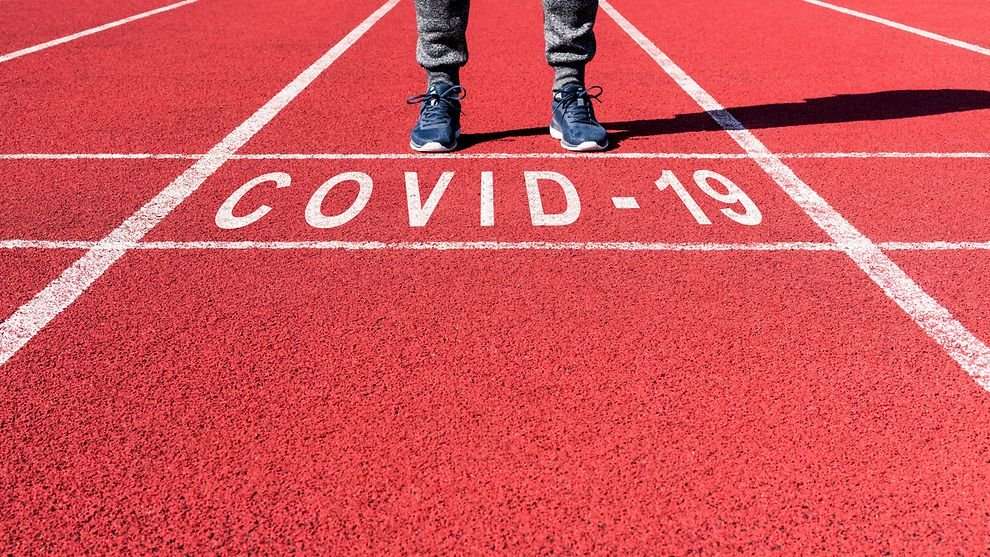 SHOW FREESTYLE 
Show Freestyle has been removed from the IJRU 2021 Virtual Tournament. Here are some of the reasons for this decision: 
IJRU believe it will be too difficult for NGBs to record a Show Freestyle event in a way that the judges can see all of the elements clearly 
There are also concerns that public health guidelines limit the number of people that can gather in person, which will make a large team show not possible for many NGBs 
Some NGBs are also struggling to access large facilities that would be necessary to accommodate and record the Show Freestyle event 
As a result, we've decided to remove this event from the virtual tournament.  
SPACE VIOLATIONS 
IJRU has removed the deduction associated with space violations from the judging manual. Here are some of the reasons for this rule change: 
We believe it would be too difficult to regulate the size of the video camera field to ensure that it matches the spacing requirements outlined for in-person tournaments 
We also know that accessing large facilities is going to be difficult in some parts of the world as a result of the COVID-19 pandemic 
By removing space violations, it will be easier for NGBs to record and manage videos 
Judges will not award points for any skills or speed steps/multiples that are completed if a member of the team is outside of the field of view.  
REQUIRED ELEMENTS 
We've removed the partner interaction required element for the Single Rope Pairs Freestyle and Single Rope Team Freestyle events. Partner interactions are still allowed in the routine, but teams will not receive a reduction in score if they don't include partner interactions.  
Here is the rationale for this rule change: 
In some areas of the world, individuals are required to maintain physical or social distance from other people in order to slow the spread of COVID-19 
By removing the partner interaction required element, we are allowing these NGBs to still participate in this event without receiving a reduction from the overall score 
Since athletes will need to be within 2 m (4 ft.) of each other to participate in double dutch freestyle events, it isn't necessary to remove the partner interaction required element.  
RECORDS 
We've decided that any world records that are set during the IJRU 2021 Virtual World Championships will remain separate from world records achieved at live tournaments. We believe that the tournament environment and video submission guidelines are so different between virtual and in-person events that we shouldn't compare the records. 
VIRTUAL WORLD CHAMPION 
The winner of an event at the IJRU 2021 Virtual World Championships will receive the title "Virtual World Champion."  
VIDEO SUBMISSIONS 
Athletes may record as many attempts as they'd like for each event and select their best video to submit for the IJRU Virtual World Championships. All video submissions must come to IJRU through your NGB. We are asking that NGBs work with local clubs and athletes to manage the video submission process. We will not accept videos from individual athletes and clubs. 
We will be releasing complete video submission guidelines in the future and IJRU is working with QTV and our Production Committee to put together clear guidelines about how videos should be recorded. Editing videos in any way is not allowed and will result in automatic disqualification. 
2021 VIRTUAL WORLD CHAMPIONSHIPS TIMELINE 
IJRU is working out the details regarding the registration deadline and video submission deadline. It will likely be similar to the timeline that was presented for the 2020 tournament. You can expect a registration deadline in March and a video submission deadline in April or May. We will announce the official timeline before the new year.